At Mitchell Veterinary Services, Dr. Glenn Armstrong and Dr. Reg Reed are our swine veterinarians. It is our primary goal to provide a wide variety of services to our swine clients that will optimize the health and productivity of your herd for continuous improvement of herd production.
Through regular farm visits, effective communication and education, we work to achieve the established goals for each farm.
Areas of expertise that we bring to our swine clients:
Disease prevention and control programs
Consultation for reproduction problems, nutrition issues, and biosecurity concerns.
Diagnostics and treatment programs.
Export inspection and service available
CQA & ACA – livestock quality assurance validators
National biosecurity Program presenters and validator
Pig Champ bureau service
Production problem investigation
24 Hour Emergency Services
---
Swine Programs
---
CQA/ACA Programs
The Canadian Quality Assurance (CQA) program and the Animal Care Assessment (ACA) program have been developed for Canadian swine producers by the Canadian Pork Council and administered by the Provincial Pork Boards. The Canadian Quality Assurance program or CQA addresses food safety protocols, the ACA focuses on animal care practices. On-farm food safety and animal welfare are important to producers and consumers, these programs are a way for producers to say what they do, do what they say and prove it. From accessing international markets to satisfying local consumers, the CQA and ACA programs are essential to enforce codes of practice that ensure hog producers excel in modern animal agriculture.
Dr. Reg Reed and Dr. Glenn Armstrong are recognized CQA/ACA program validators. They help clients to develop standard operating procedures, practices and record keeping that enable validation requirements to be met. Veterinarians perform full and partial validations yearly as required by the programs, and provide ongoing assistance as requested by producers. Both the CQA and ACA programs are validated concurrently.
Click to see the CQA program website. http://www.cqa-aqc.ca/index-e.php
Click to see the ACA program website. http://www.cqa-aqc.ca/aca/index-e.php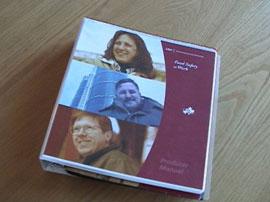 ---
Swine Links