At Mitchell Veterinary Services our bovine veterinarians Dr. Rick Knill, Dr. Phil Meadows and Dr. Rachel Poppe are committed to providing quality medical skills and consulting advice to facilitate our dairy clients production, health, facility, and management concerns. We view our position with our clients as part of their advisory team. Our bovine veterinarians focus on preventative herd medicine. We service clients over a wide geographical area throughout Midwestern Ontario.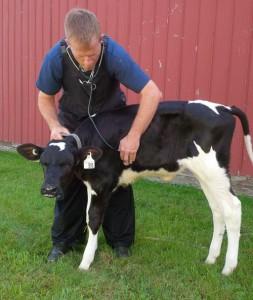 Areas of expertise that we bring to our dairy and beef clients:
Preventative health programs designed to promote herd health and prevent disease
Evaluation of health, reproduction and production records (computer/paper)
Pregnancy diagnosis and treatment of reproductive infertility
Examination, treatment and surgery of sick cattle
Udder health and mastitis prevention
Milking Equipment Evaluation Services
Calf Barn ventilation assessment
Nutrition consultation
CFIA Accredited for testing and certification of cattle for export from Canada
24 hour emergency service
Accredited advisors of Canadian Quality Milk Program (CQM)
Dr. Rick Knill and Dr. Philip Meadows have completed an advanced 2 year program in dairy health management.
---
Milking Equipment Evaluation Services

---
Bovine Programs
---
Canadian Quality Milk
The Canadian Quality Milk Program (CQM) is on-farm food safety program that helps dairy producers prevent food safety risks on their farms. All dairy farmers are required to participate in the program. Dr. Phil Meadows, Dr. Rick Knill and Dr. Reg Reed are all accredited CQM Advisors. As advisors, they aid dairy farmers in complying with the program to assure consumers that the Canadian milk and meat they eat is of the highest quality.
For further information contact Mitchell Veterinary Services or click on the following link.
http://www.milk.org/Corporate/View.aspx?Content=Farmers/QualityMilkProgram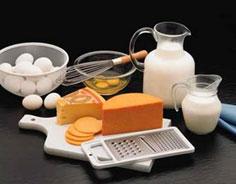 ---
Bovine Links