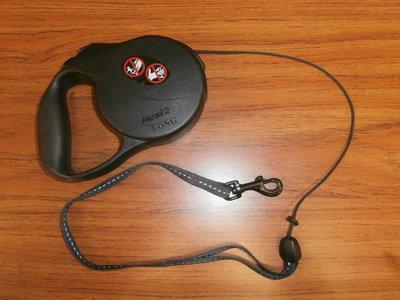 A retractable leash is a long length of thin cord that extends when pulled and coils back on a spring-loaded device inside the handle. It is very handy for taking a dog on a walk without pulling your arm when the dog wants to go left and right to sniff.  Many dog walkers like the extra freedom that this provides the dog.  However, here are some reasons to consider NOT using a retractable device:
We have had a staff member at Mitchell Vet Services get a severe burn on her arm from a retractable leash wire cutting her as a medium-sized dog pulled on its leash.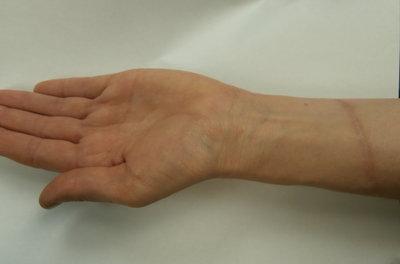 The purpose of a leash is to maintain control of your dog. A leash is a tool to train the dog to walk politely on a lead. If the dog is allowed to pull anytime it wishes, it will never learn to respect the commands from the person leading it.
Retractable leashes can extend to long distances, which can result in a dog putting itself in harm's way on a road or other hazard before the owner can rein it back.
Not all dogs are comfortable socializing with other dogs or people on a walk. A dog on a retractable leash is pulling forward, which looks like an aggressive stance. A dog on a retractable leash may not be able to be protected or prevented from attacking if it is are on a flimsy cord that is extended.
Both dogs and people can sustain injuries from the thin cord whizzing past them, resulting in burns, cuts and even amputations or lacerations. The sudden jerk on a dog's neck when it runs out of retractable leash can also harm a dog's neck and airway.
Lastly, if a retractable leash is pulled out of your grasp, it can make a loud noise and "chase" the dog as it retracts. This can be a frightening experience for a dog that can result in a phobia of leash walks.
We see a lot of retractable leashes being used in Perth County. We wanted to raise awareness of the potential hazards and downsides of retractable leashes.