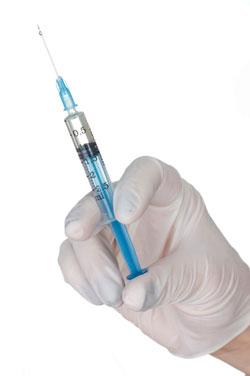 What happens after I drop my pet off for a surgery or dental cleaning?
Remember that general anesthesia is a medically-induced state of unconsciousness where your pet cannot feel pain.  After your pet has passed the pre-anesthetic protocols, our anesthesia team will prepare the patient –
An intravenous catheter is placed

– This is where injectable anesthetic drugs are administered and even more importantly, it provides a rapid way to give emergency drugs in the event that the patient requires it. You will notice that the fur is shaved around the site of the catheter. The site is cleaned with 3 different antiseptic solutions; this is known as sterile preparation for surgery. The catheter itself is a flexible tube that is inserted into the vein with the help of a needle. Sometimes if a pet is anxious or stressed, a sedative will be injected into its muscle first to calm them for the placement of the catheter.

Intubation

– Anesthesia is induced by administering injectable drugs. Once the pet is sleepy enough, an endotracheal tube is placed in its windpipe and a balloon is blown up around the tube to prevent any fluid from a dental cleaning or any regurgitated material from being inhaled into the airways. This tube ensures that the patient will have a continuous flow of oxygen and it also provides inhalant gas to maintain it in a plane of unconsciousness.

Sterile prep

– The surgical site is prepared by shaving away fur in the surrounding area and is then cleaned with 3 different antiseptic solutions. For a dental surgery, gauze is placed in the back of the throat and local dental blocks to numb the nerves that feel tooth pain are injected.

Eye lubrication

– Animals do not blink during general anesthesia, so lubricant is applied to a patient's eyes to prevent them from becoming too dry or scratched.

Monitoring devices
This is the most important part of anesthesia, as changes must be made to the pet's level of anesthesia or fluid rate based on trending the heart rate, respiratory rate, oxygen saturation and blood pressure. There are instruments that track these vital readings but there is also a technician or doctor that will listen to the heart or feel the pulse and listen to the lungs, to make sure that the patient is at the right plane of unconsciousness.
Warming

– When a patient is unconscious, it body's ability to regulate its temperature is turned off. To prevent its core temperature from dropping below normal, it must be kept warm with heating pads and its temperature must be monitored with a thermometer. Padding is also important, especially in patients with arthritis. We strive to keep our patients comfortable while they are unconscious, so that they don't wake up with pressure sores or joint pain.

Dental charting

– Any time your pet is anesthetized for an elective procedure, its teeth and gums are assessed for any oral health problems. This is important because an animal will not allow such a thorough examination of its mouth when it is awake; problems can be detected early on.

Extubation

– The inhalant gas is turned off, so that the animal can exhale the drug from its lungs and start to wake up. The patient is generally transferred to a bed in a run or cage while it is still sleepy and once it regains reflexes, the endotracheal tube is removed from its windpipe.

Pain management

– Certain injectable anesthetic drugs provide pain relief and these are given BEFORE a painful stimulus in order to prevent pain response from the patient. If necessary, injectable pain meds can also be given during anesthesia and as the pet wakes up. If anesthetic drugs are chosen appropriately, the pet will wake up calmly and quietly and not show signs of pain that our veterinarians and technicians are trained to look for.
Why am I paying for IV fluids? 
It is the gold standard of veterinary medicine.  Having a patient on intravenous fluids can help stabilize its blood pressure and in turn, promote enough blood flow to its internal organs while it is unconscious.  IV fluids are particularly important for pets with pre-existing kidney disease.  IV fluids prevent dehydration that causes that "hangover" feeling and allow a smoother recovery in patients by flushing drugs out of their bodies more quickly.
All of these precautions are in place to maximize your pet's safety during general anesthesia.  Our next article will discuss the protocols after anesthesia, during the recovery period.
If you missed Part 1 click here.